Royal Oak Resident Selected for Scholarship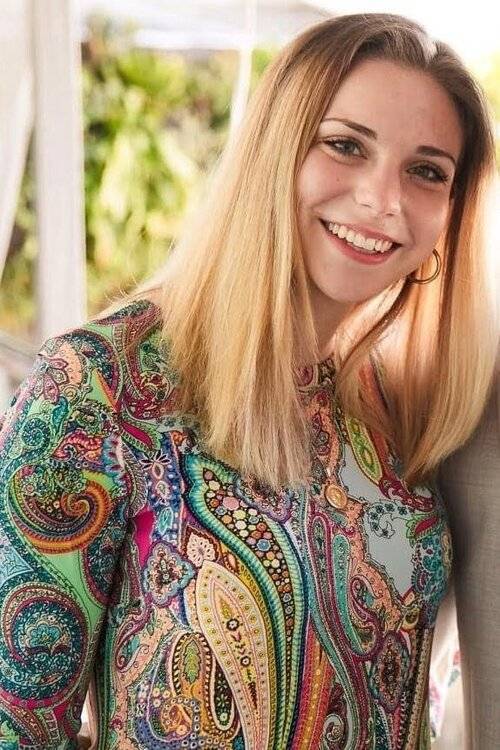 ROYAL OAK – The Officer Collin Rose Memorial Foundation is excited to announce the winner of its second annual scholarship.
Grace Novak of Royal Oak was selected for the organization's scholarship. The $1000.00 award honors the late Wayne State University Police Officer Collin Rose. He was murdered on a street investigation in Detroit in November 2016. He was pursuing a master's degree from the university at the time of his death.
"To say I am honored is an understatement," Novak said. "I am strong in sharing Officer Rose's story to all I meet – whether it be at Wayne State or outside of it – and I will continue to do so. His legacy excites me to continue my education, becoming more worldly and ready to be the greatest police officer."
Novak, 21, said the scholarship will help her offset the cost of tuition at Wayne State University where she is pursuing a bachelor's degree in criminal justice. After graduation she hopes to work as a police officer.
"Officer Rose's spirit will always be remembered by myself and many other future law enforcement professionals," she said. "He is an example of greatness and the sacrifice that any person who endeavors to serve as a keeper of peace may have to confront and accept on a day to day way of life. I can only hope to be as lucky in the future to be considered for a K-9 officer assignment."
Novak is a 2017 graduate of Royal Oak High School. She is currently studying criminal justice and public relations at Wayne State University. She maintains a 3.22 grade point average while working two part-time jobs.
Foundation President Chris Powell said their organization received more than 20 applications from deserving students around the state for its second annual scholarship. Applicants submitted essays, letters of recommendations and transcripts for consideration. Novak was selected following a review by the organization's 13-member scholarship and awards committee with input from the Rose family.
"Our committee was greatly impressed with Grace's dedication and her story," Powell said. "She grew interested in policing at a young age and knows the importance of service and helping others. She has led by example and embraced Collin's story. We're honored to help further her education and look forward to what celebrated her successes."
Novak serves as a peer mentor within her criminal justice program. She worked closely with 15 students this past academic year, said Wayne State Criminal Justice Professor Charles Klahm.
"Grace is always willing to participate and is an extremely bright and talented student who expresses a true passion for learning," Klahm said. "She is honest, dedicated, fair, flexible and possesses outstanding judgement."
Novak also finds time to volunteer. She helps the Royal Oak Police Department with its annual 5K and has helped raise money for its K-9 program. A sexual assault survivor, she also volunteers with Common Ground, a nonprofit organization dedicated to helping victims of crime and others in critical situations.
Novak credits group therapy there with helping her overcome her 2017 sexual assault and support her through the court proceedings.
"I once was the scared girl in the corner at group therapy, but I soon found myself in the teacher's chair as a leader for young girls who are survivors of sexual assault," said Novak.
Novak said her various experiences have provided a solid foundation for her career in law enforcement.
"I have encountered many police officers from different walks of life. They have not only taught me so much about life itself but have also saved me," she said. "There is no better way to give back then to become the great officer they have inspired me to be.
For more information on the scholarship, visit CollinRoseMemorial.org/scholarship.