2022 Scholars
Adam Groat
Peyton Gurnsey
McKenna Debarr
2021 Scholars
2020 Scholars
The Collin Rose Memorial Foundation Scholarship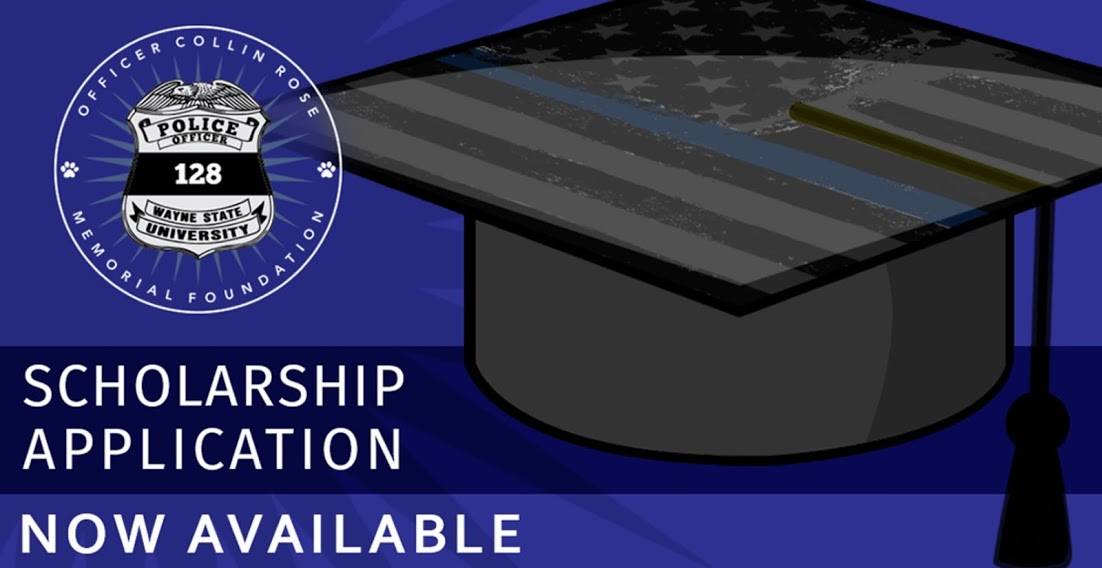 The Officer Collin Rose Memorial Foundation Scholarship honors the memory of fallen Wayne State University Police Officer Collin Rose. He was murdered while on a street investigation in Detroit in November 2016.
Collin wasn't the best student, but he was passionate. As a high school student Collin hustled to make the grades needed to participate in athletics. He attended community college before enrolling at Ferris State University. There, he obtained his bachelor's degree in criminal justice and graduated from the police academy. Collin continued his education, attending advance police training classes near and far to be the best officer he could be. He later enrolled in the dispute resolution program while employed at Wayne State University. He was just shy of his master's degree in the program at the time of his death.
Award Amount: $1000.00. This scholarship may be renewed once for the following academic year. Previous winners must request renewal by April 1, 2023 and show proof of continued enrollment in one of the eligibility fields of study while maintaining passing grades.
Deadline for application is April 1, 2023.
Complete applications will be reviewed by the Scholarship Awards Committee. The selected recipient will be notified via postal mail or electronic communication to confirm interest and to formally accept the award. A press release will then be issued on social media and forwarded to local news media announcing the recipient.
This scholarship is awarded for tuition and fees required for enrollment or attendance at the educational institution. It is awarded on an objective and nondiscriminatory basis under procedures approved by the Internal Revenue Service. Preference may be given to applicants who are the surviving child of a fallen public safety employee. This scholarship shall be directly distributed to the recipient's educational institution.
ELIGIBILITY REQUIREMENTS:
Applicant shall submit a 500 word biographical essay highlighting their career aspirations. Our desired applicant possesses a similar drive, character and traits of Officer Rose.
Applicant shall be a U.S. citizen and a Michigan resident age 17 or older.
Applicant shall have obtained a cumulative 2.50 Grade Point Average or higher with a demonstrated record of good attendance.
Applicant should be familiar with the legacy of Officer Rose, his dedication toward continued education and the pursuit of excellence as a police canine handler.
Applicant shall be accepted and entering into a field of study at an accredited post-secondary institution or accredited basic police or fire training academy.
Applicant shall be entering into one of the following fields: mediation, dispute resolution, criminal justice, law enforcement, firefighting or paramedic services.
Applicant shall be pursuing an associate, undergraduate, graduate or post-graduate degree.
Applicant shall submit their most recent school transcript.
Applicant shall submit a portrait photograph suitable for publication.
Applicant may also submit a letter of recommendation and list of accomplishments if desired.
Applicant must be available for a personal interview by the Scholarship Awards Committee if so requested.
submit your application below