2019 Collin Rose Memorial K-9 Safety Awardee
Dearborn Police Cpl. Jennifer Janiga
POLICE CORPORAL RECOGNIZED FOR ANIMAL WELFARE WORK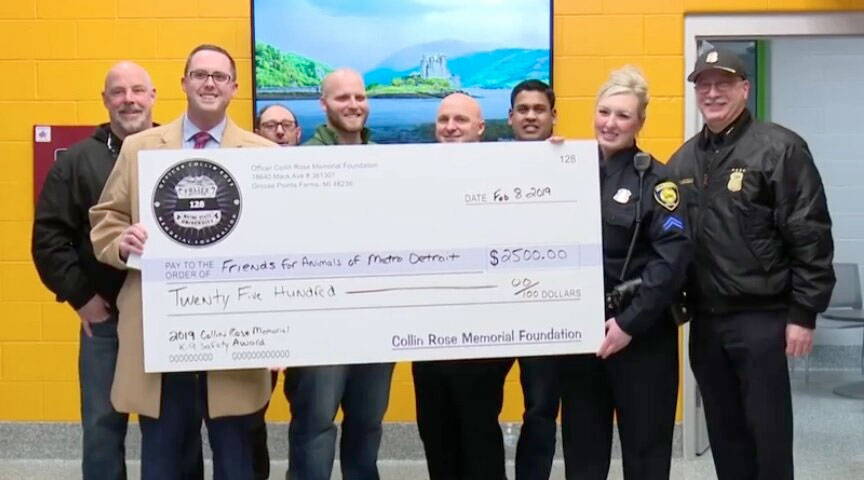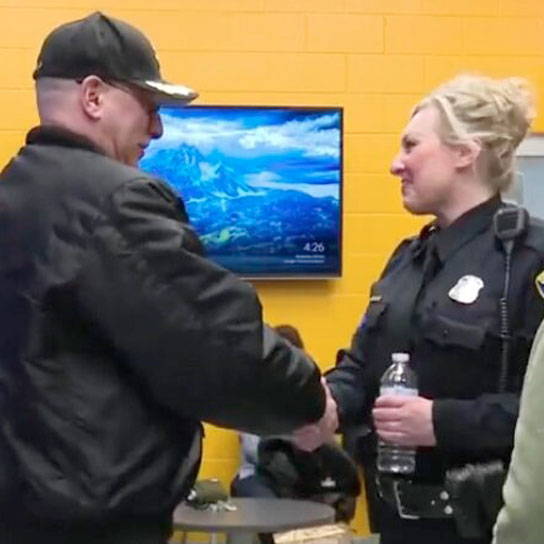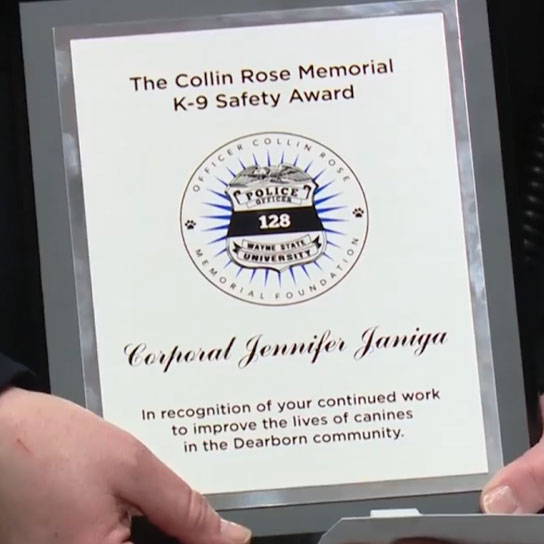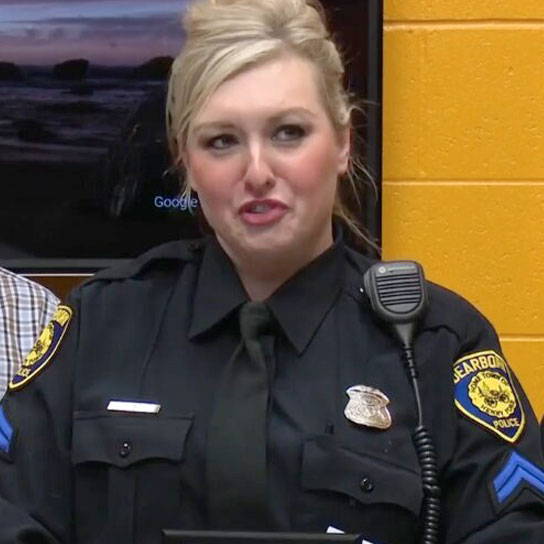 DEARBORN – The Officer Collin Rose Memorial Foundation is pleased to announce the selection of Dearborn Police Corporal Jennifer Janiga as the inaugural recipient of the Collin Rose Memorial K-9 Safety Award. The $2500.00 grant will support her work with Friends for Animals of Metro Detroit, a nonprofit animal welfare organization based in Dearborn.
For the last 20 years Corporal Janiga has worked as a patrol officer for Dearborn Police Department. She has ingrained herself in the community and the welfare of its animals. Janiga handles animal complaints daily and is part of the training cadre that teaches newly hired officers. She ensures each officer is trained in proper animal handling and use of a control stick. She keeps her patrol vehicle stocked with straw, food, towels and bowls to assist the pets of the community, handing items out to citizens in need.
Janiga has been a longtime volunteer with the Friends for Animals of Metro Detroit. The nonprofit organization's Executive Director Elaine Greene Director said "Corporal Jennifer Janiga is devoted and goes out of her way to help, whenever an animal is in need. She has fostered animals for our shelter as well as adopted. She takes pet food to families struggling to feed their pets. She works hard to make sure the animals in this community are well cared for and when that is not happening, she works to find a solution for that animal. Jennifer is well known within the animal community as well as by residents who have seen or been the recipient of her good deeds."
Dearborn Police Chief Ronald Haddad said "Corporal Janiga is a stand out and among our best officers. Jen has worked the streets her entire career and brings a high level of additional service when dealing with animal issues. She is compassionate with the pets that are encountered while ensuring the safety for both officers and residents. I am proud and grateful for her service and it is an honor that the Officer Collin Rose Memorial Foundation has recognized her valuable service to the community."
Corporal Janiga delivers food to residents without transportation as part of the "Feed Fido" program. Residents and their pets are always happy to see her patrol car pull up on their street. Children on the block regularly help her carry food and toys into the houses. She speaks in the schools about animal safety and how to help a stray animal. She fosters these youth relationships to learn of animal neglect and cruelty happening in the neighborhood. She strives to steer all animal neglect and cruelty cases to court. "I believe it is important for our community to see what our legal system is standing up for those without a voice," she said. "Fortunately we are lucky to have a great animal loving prosecutor who stands strong with me."
Dearborn City Attorney Kavita Uppal said Corporal Janiga has impressed her with her legal knowledge and enthusiasm. "Corporal Janiga tirelessly fights to serve her community and help those in need. We work wonderfully together to fight animal abuse and neglect and to remove animals from undesirable situations," Uppal said. "I owe my successful prosecution of these cases to the hard work of this outstanding officer and compassionate human being. Countless animal lives have been forever changed because of her efforts."
Corporal Janiga regularly explains the dangers of overpopulation and encourages residents to spay and neuter their pets. She also helps educate residents about the importance of bringing animals inside during cold weather. She distributes straw to citizens who refuse to bring their pets inside in an effort to keep them warm and fed. When she encounters a stray animal, she humanely transports them to the shelter. She also started a leash exchange program to further engage the community. When she sees a dog being walked improperly, she stops and makes contact with them. She offers to swap out their old leash and chain with a brightly colored collar and leash.
Friends for Animals of Metro Detroit Adoptions Manger Danielle Leonard remarked about Janiga's compassionate nature. "Her pledge to serve and protect hasn't only extended to those with two legs, but to all living things. She has a great heart and just always wants to help. So many animals have benefited from the help she has given."
The Collin Rose Memorial K-9 Safety Award was established to showcase, support and reward the contributions made by police officers across the country. The award is administered by the Officer Collin Rose Memorial Foundation through a competitive application and review process. The late Officer Rose championed canine safety efforts and worked to improve the welfare of the canine community. This award salutes those who similarly advocate for the safety of working police canines and those who work to improve the quality of life of the canines in their community.
"Our organization couldn't think of a more fitting first time award recipient than Corporal Janiga. Her dedication is truly remarkable and we hope her story inspires other police officers to make similar difference in their communities," said Chris Powell, President of Officer Collin Rose Memorial Foundation.
Corporal Janiga was formally recognized February 8, 2019 at a 7:30 p.m. ceremony at the Dearborn Animal Shelter at 16121 Michigan Avenue. She hopes the grant funds will assist Friends for Animals of Metro Detroit with the procurement of a new dog trap as well as food and veterinary costs. She hopes publicity about this award will encourage donations to the organization and inspire other officers to assist the animals of their community.