2020 Collin Rose Memorial K-9 Safety Awardee
Detroit Police Officer Eric McCombs
OFFICER RECOGNIZED FOR ANIMAL WELFARE WORK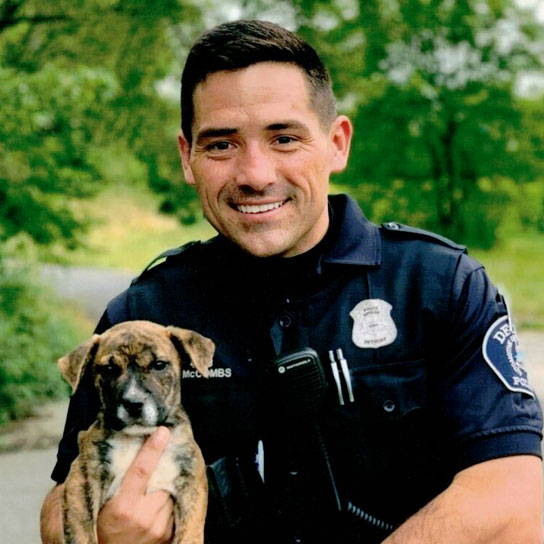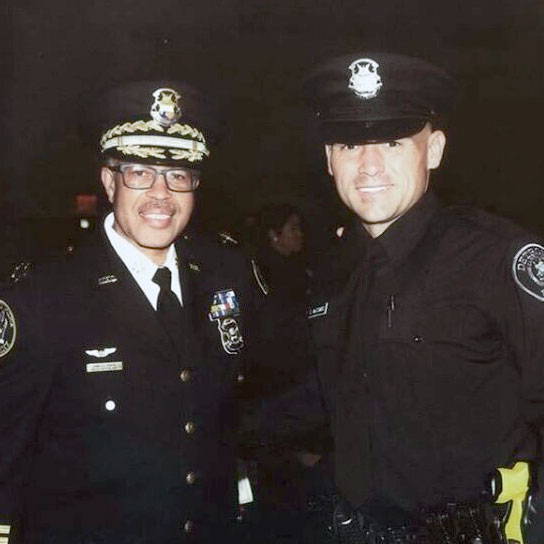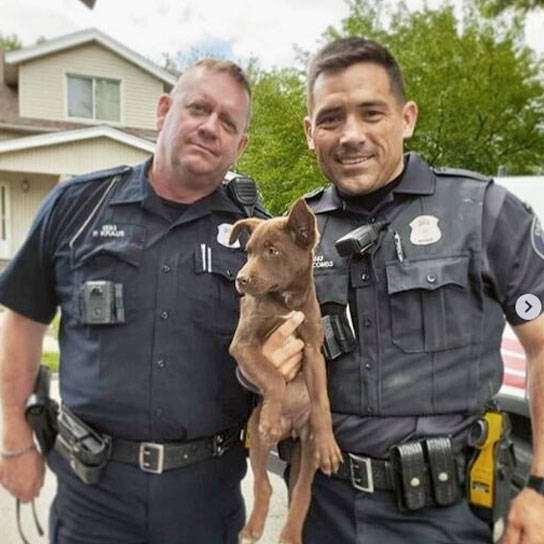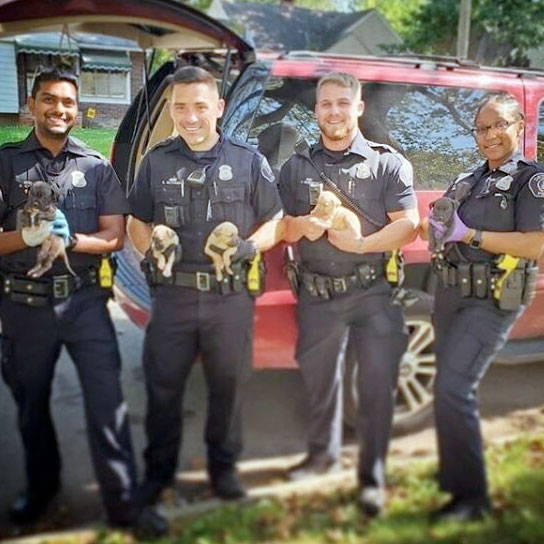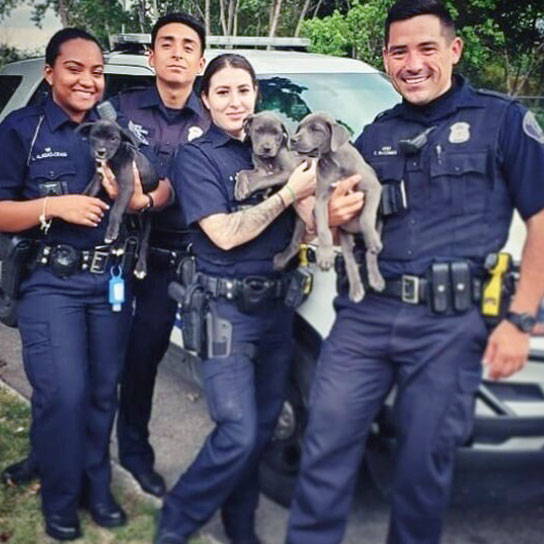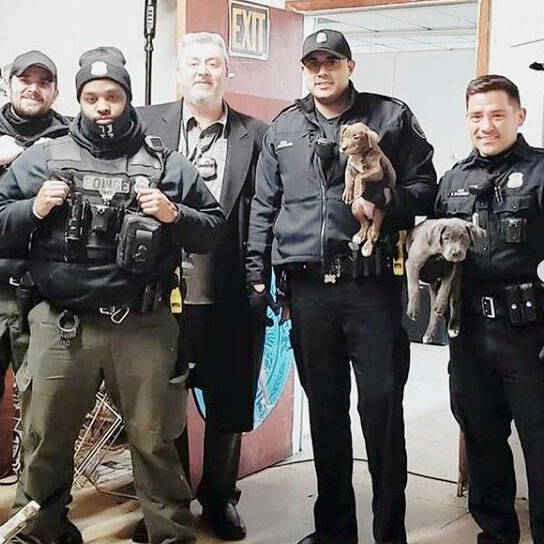 DETROIT – The Officer Collin Rose Memorial Foundation is pleased to announce the selection of Detroit Police Officer Eric McCombs as the second recipient of the Collin Rose Memorial K-9 Safety Award. The $2500.00 grant will support his work with Detroit Pit Crew, a nonprofit animal welfare organization based in Center Line.
Officer McCombs is currently assigned to the Fifth Precinct. McCombs has been an officer since March 2018. He was selected as the winner of the second annual award after receiving the most votes in a week-long competition earlier this month. Other award finalists were Detroit Police Officer Elizabeth Mellas and Royal Oak Police Dispatcher Teri Murray.
"I am truly honored to be selected as the award recipient and am proud to continue the legacy of Officer Rose whose goal was to improve the welfare of the canine community," McCombs said. ""I would like to congratulate all nominees for their tireless efforts and dedication to helping the canine community."
McCombs, 33, of Harrison Township is a volunteer with the Detroit Pit Crew. The nonprofit organization responds to emergency calls about stray dogs that are injured sick or imminent danger and need immediate medical attention. Once rescued they treat its injuries, spay/neuter and then foster the dog to get them acclimated to residential environment. Dogs are then transferred to a partner organization to be adopted into a forever home.
McCombs rescued more than 100 dogs in 2019, said Theresa Sumpter, Director of the Detroit Pit Crew.
"Most of these dogs were in destitute situations and would have otherwise died a horrible death," Sumpter said. "We are very excited that his continual efforts to go above and beyond to help the voiceless animals he rescues has been recognized and are honored that he chose our organization to be the recipient of the $2,500.00 grant which is being awarded."
McCombs serves as a mentor to junior officers when it comes to interacting with stray dogs. His experience affords him the knowledge to detect animal abuse, neglect, hoarding and illegal dog fighting.
Detroit Police Sgt. Douglas Richter said McCombs is known as the "dog whisperer" at the precinct and is a very valuable asset to the precinct regarding the welfare of abandoned and stray dogs.
"He works tirelessly, both on and off duty, to ensure that any dog we have contact with is properly taken care of," Sgt. Richter said. "On multiple occasions we have called on him, even when he is at home, for resources regarding a dog in need. He has always answered the call and helped us place dogs in distress."
Officer McCombs was nominated by last year's award recipient Jennifer Janiga. She is a Corporal at Dearborn Police Department.
"Eric is the go-to officer for animal related calls," Janiga said. "He exudes pride in his teachings for both adults and children as to how to provide proper care and treatment of animals. His information is especially beneficial now that cold weather is upon us."
McCombs is proud that his relationship with Detroit Pit Crew has allowed him to have aid rendered to injured animals on a timely basis and he doesn't plan to slow down any time soon in making a difference in the lives of the dogs of Detroit.
The Collin Rose Memorial K-9 Safety Award was established to showcase, support and reward the contributions made by police officers across the country. The award is administered by the Officer Collin Rose Memorial Foundation through a competitive application and review process. The late Officer Rose championed canine safety efforts and worked to improve the welfare of the canine community. This award salutes those who similarly advocate for the safety of working police canines and those who work to improve the quality of life of the canines in their community.
"Officer McCombs is a passionate police officer who goes above and beyond daily for the residents and the animals in Detroit" said Chris Powell, President of Officer Collin Rose Memorial Foundation. "We congratulate Officer McCombs on his selection. Our organization is proud of his work and goodwill and we hope that this recognition helps him with his efforts."
Officer McCombs was formally recognized at a 5:30 p.m. ceremony Friday, February 21, 2020 with the staff at the Detroit Pit Crew and his co-workers at the Fifth Precinct. McCombs hopes publicity about this award will encourage donations to the organization and inspire other officers to assist the animals of their community.