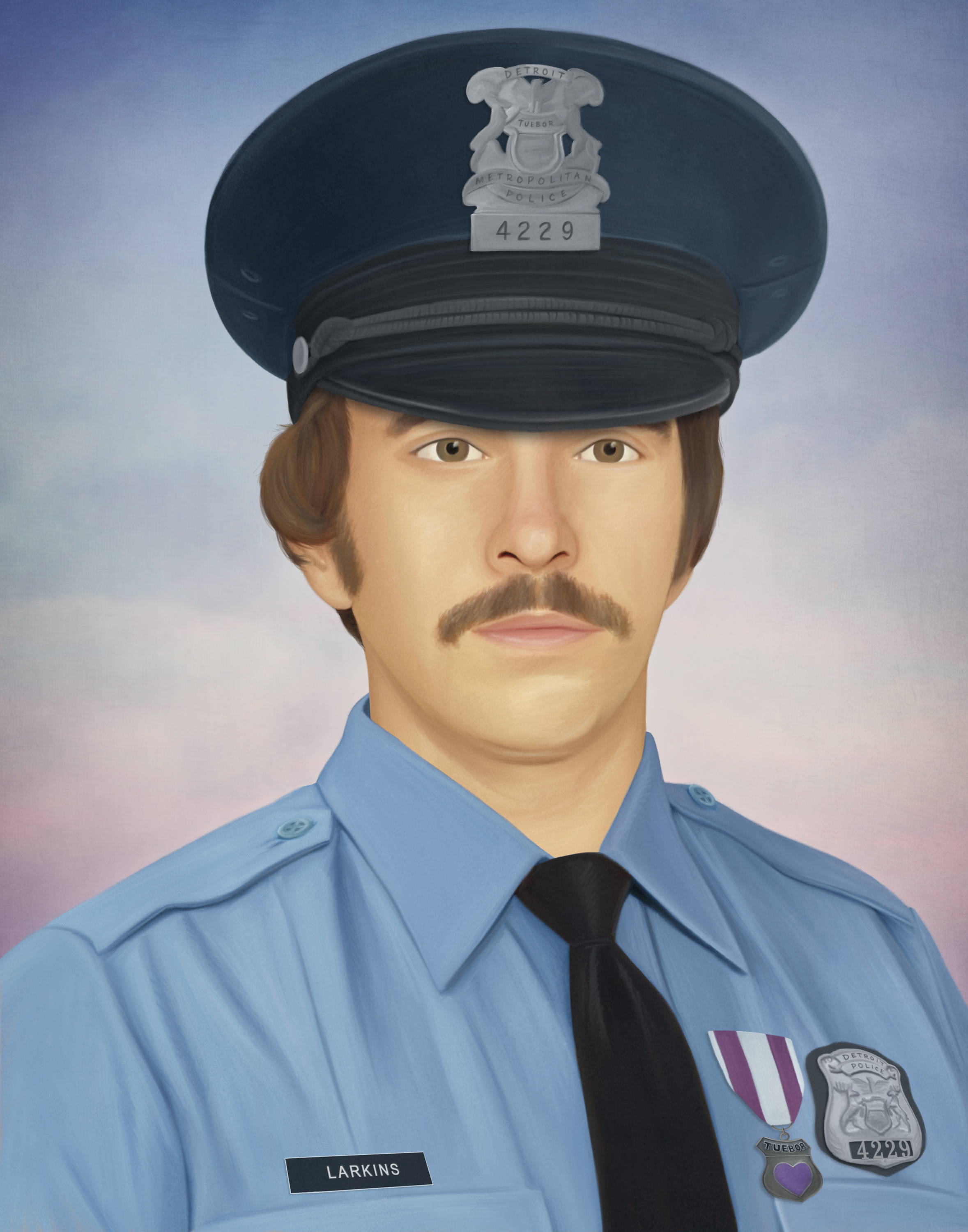 unheralded hero
officer scott james larkins
Death Classification: Line of Duty Death
Agency: Detroit Police Department
Rank: Police Officer
Badge: 4229
Served: 7 years
Unit of Assignment / Detail: Harbormaster Unit
Location of Incident (Present Day): 7033 East Jefferson Boulevard, Detroit, Michigan
Cause of Death: Gun Shot Wound
Age at Time of Death: 58
Timeline
---
Date of Birth: 4 February 1950
Date of Appointment:
Date of Incident: 5 November 1978
End of Watch: 5 March 2008
Date of Interment: N/A
Unheralded Hero Investigation Began: April 2019
Accepted By Agency: 10 September 2019
Approved By National Law Enforcement Officers Memorial: 18 September 2019
Interment Details
---
Cemetery: N/A

Grave Location: N/A

Interment Disposition: Cremated
Service
---
Military Service: No Military Service
Memorial Details
---
National Law Enforcement Officers Memorial Wall: Panel 30 West Line 32
Officer Down Memorial Page: Listed
Memorial at the American Police Hall of Fame & Museum: Not Listed
Michigan Law Enforcement Officers Memorial: Not Listed
Michigan Fallen Heroes Memorial: Stone: 3 Row: 33
Wayne County First Responders Memorial: Listed
Detroit Police Department Memorial: Listed
Incident & Biographic Details
---
Police Officer Scott Larkins succumbed to complications of a gunshot wound sustained on November 5th, 1978.
He and his partner were leaving a restaurant at 7033 East Jefferson Boulevard when they were ambushed and both shot in the back with shotgun blasts as they walked back to their patrol car. The subject opened fire from the second-story window of a hotel that bordered the restaurant property.The man had a history of mental illness and held a grudge against police officers for prior commitments to mental institutions. He was arrested two hours after the shooting. He was charged with assault with intent to murder but found not guilty by reason of insanity. He was committed to a state institution.Officer Larkins medically retired as a result of his wounds. He died of complications of the wounds on March 9th, 2008.Officer Larkins had served with the Detroit Police Department for seven years. He was assigned to the Harbormaster Section. He is survived by his wife and seven children.