detroit police officer
scott james larkins
FEBRUARY 4, 1950 - MARCH 9, 2008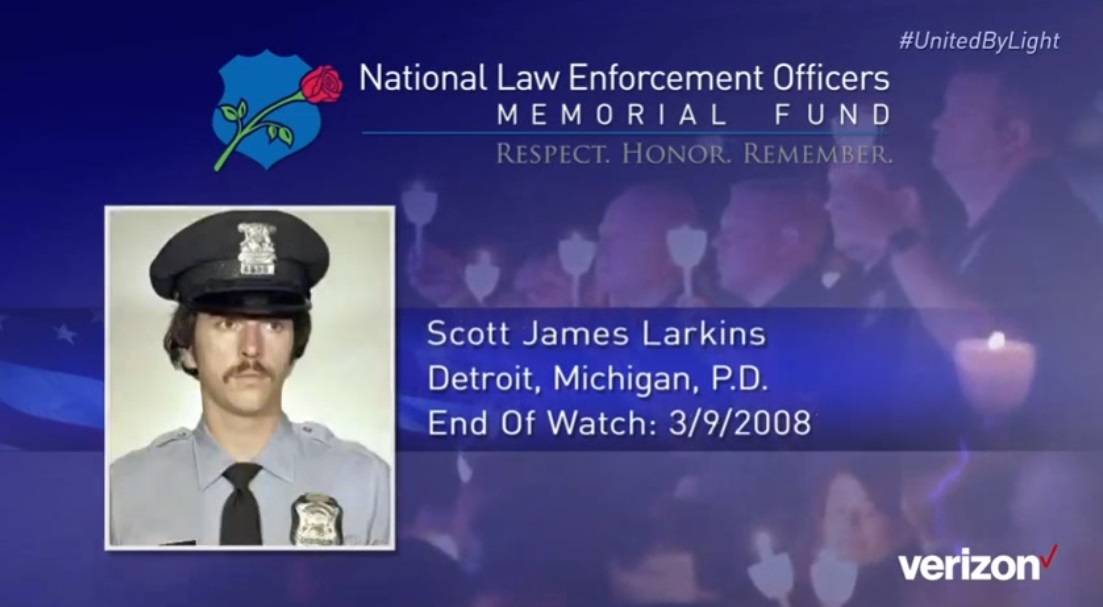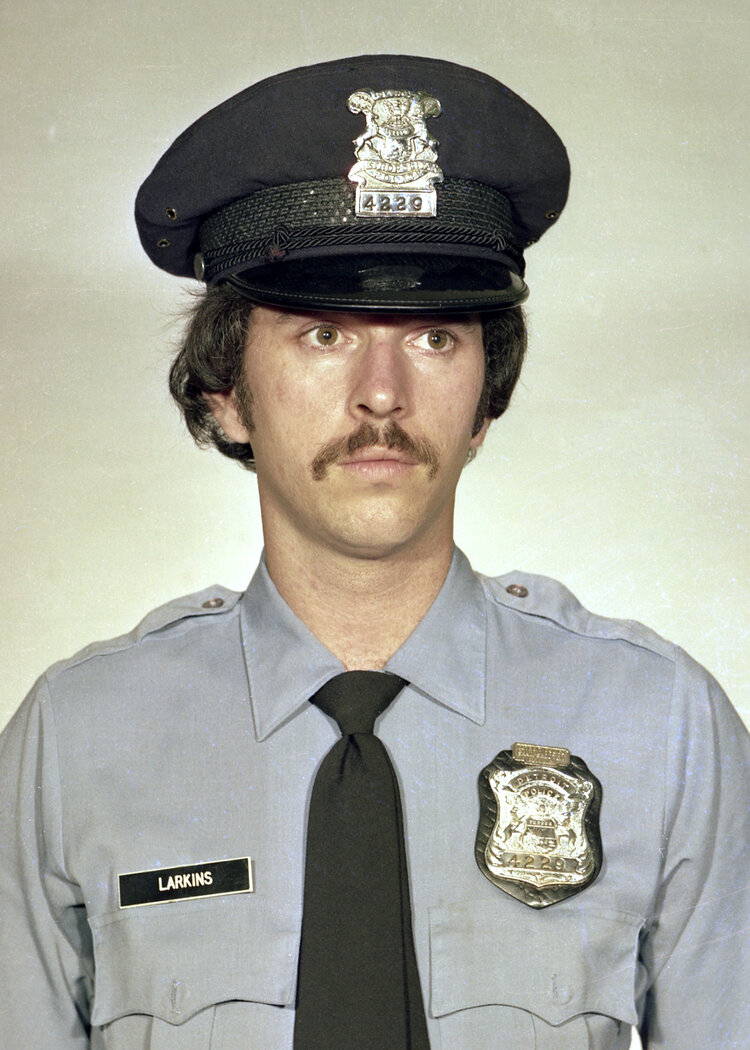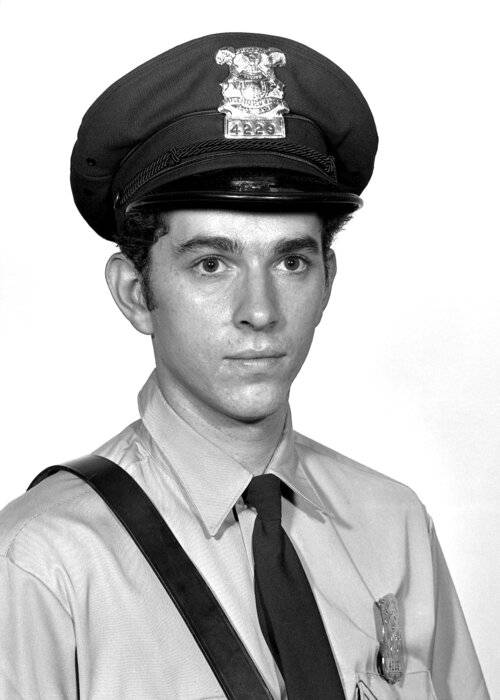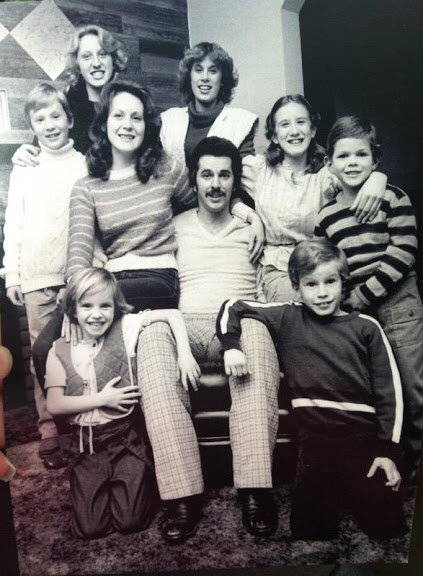 DETROIT – The Officer Collin Rose Memorial Foundation dug deep into the city's history to honor a forgotten fallen hero.
The Foundation honors the late Wayne State Police Officer Collin Rose by awarding scholarships to deserving students, providing safety gear to K-9 teams and placing memorial markers around the region for other fallen heroes.
In April 2019 the Foundation received a scholarship application from Jacob Fournier, a graduate of L'Anse Creuse High School North. Fournier is the son of a retired Clinton Township Police Officer and grandson of retired Detroit Police Officer Scott Larkins.
Fournier, 18, of Chesterfield, highlighted the career ending incident of his grandfather in his application.
Officers Scott Larkins and Rick Savin were ambushed on Nov. 5, 1978. The officers were assigned to the Harbormaster Unit at Belle Isle. They left the island for dinner at the Big Boy Restaurant at Jefferson Avenue and East Grand Boulevard.
"Going to Big Boy that night was Scott's treat," said his widow Sharon Larkins. "With seven children at home, eating out was something he just couldn't do all that often."
As they returned to their car around 6 p.m. they were shot in the back by a mentally ill man armed with a shotgun. The man knew officers frequented the eatery and sat perched above the parking lot waiting.
The officers were rushed to the hospital where they remained for days. Both were discharged with shotgun pellets still embedded in their backs.
The gunman was arrested and charged with assault with intent to murder. He was declared insane in February 1980 and institutionalized.
Officer Larkins was unable to return to work and was medically retired by the city in June 1982.
Officer Savin went back to work and worked till retirement. He still lives with medical complications from the gunshot wounds.
Officer Larkins died from his gunshot wounds and medical complications on March 9, 2008.
His family had his body transferred to the Wayne County Medical Examiner's Office. They ruled his death a homicide and collected shotgun pellets as evidence.
But that's where things went sideways for the Larkins family.
They notified then Detroit Police Chief Ella M. Bully-Cummings. They requested an honor guard for his memorial service. An investigation was declined. The department's honor guard also wasn't available.
The family was disappointed. Officer Larkins had worked for the city for seven years at the time of the ambush. They felt his service and death weren't being properly recognized.
"I truly believed he deserved something, anything, but after several calls to DPD representatives and learning they couldn't, or wouldn't, help, I was left defeated," said Nicole Fournier, Larkins' daughter.
Clinton Township Police Department Honor Guard stepped forward and provided a proper send off for Officer Larkins. It was a natural solution for the family as Larkins' son-in-law worked there at the time.
Eleven years later, Officer Larkins' grandson made the scholarship application to the Officer Collin Rose Memorial Foundation for financial assistance to help with his education.
"As a senior, many scholarship opportunities come at you and I believe the Collin Rose Memorial Foundation Scholarship came at the right time and for a reason," Jacob Fournier said. "Divine intervention. I was honored to be selected as a recipient and I'm proud to represent this foundation."
The events of that November day peeked the interest of Foundation President Chris Powell. He checked the list of Fallen Heroes on the National Law Enforcement Officers Memorial. He didn't see Larkins' name.

Powell believed the circumstances warranted line of duty recognition and that Officer Larkins should be included on the Memorial. He wondered why he hadn't been recognized and touched base with Jacob Fournier and asked for additional information and permission to investigate on behalf of the family.
Fournier, who was selected as a scholar by the organization, connected Powell with his mother who was more familiar with his grandfather's service record. Fournier has used the scholarship to offset his attendance at Macomb Community College where he is studying criminal justice.
"I knew it would be some work, even before I started looking into the death," said Powell, who did the research on his own time. "But I was motivated and believed Officer Larkins deserved to be recognized and not forgotten by time, so I set out to find the records to support a memorial submission."
Powell, who worked at Wayne State Police Department, conversed at length with Officer Larkins' daughter Nicole Fournier. She was only five years old when her father was crippled by the gunman's blast.
"I don't remember the incident itself," Fourner said. "But I remember living with a father who wished for years to return to the job he once loved."
With the family's blessing Powell launched an investigation into Larkins' death. He combed through newspaper accounts from the period. He obtained records from the Wayne County Medical Examiner's Office and Wayne County Clerk.
Fournier provided several of her of father's departmental records that were saved from a 1998 house fire. Among those records were his medical retirement paperwork from June 1982 and a report of meritorious conduct awarding the department's wound award.
Powell learned the original police report was no longer available. It had been purged in the decades since the incident. He went to the Clerk of the Third Judicial Circuit Court where he was able to locate the original court files. The paperwork showed a slow case that stalled out for psychiatric reasons.

The case progressed slowly. The man was subject to repeated psychiatric evaluations. The case was bound over for trial on January 23, 1980. But 22 days later the man was found not guilty by reason of insanity and institutionalized.
Powell researched Wayne County Probate Court records and learned that the gunman died at a psychiatric facility in August 1995. This explained why he was never charged with Larkins' murder.
The Big Boy restaurant where the incident happened closed in April 2017. It was demolished seven months later to make way for a planned residential development that has yet to take root.
Powell also connected with retired Officer Rick Savin. He was Officer Larkins' partner that fateful November day. Savin, who is now retired and living in California, offered a firsthand account of the incident. He even provided a copy of the dispatch audio. The Larkins family had a copy but lost it in their house fire.
On that tape Larkins can be heard calling for help in the Big Boy parking lot. Confusion follows as responding units arrive several blocks west looking for the injured officers at Concord and Jefferson. Minutes pass before the right location is found and they are rescued and transported to the hospital.
After five months of investigation Powell eagerly presented the collected information about Officer Larkins to Detroit Police Chief James Craig. He would make the municipal decision allowing the packet to move forward for further consideration.
Chief Craig reviewed the information. On September 10, 2019 he signed off on the packet in agreement that Officer Larkins death should be considered as a line of duty death.
Powell submitted the completed investigative packet to the National Law Enforcement Officers Memorial Fund for review.
The committee reviewed the investigative packet at its quarterly meeting on September 18 and approved Officer Larkins for inclusion on the Memorial which bears the names of nearly 22,000 officers from all 50 states, the District of Columbia, U.S. territories, federal law enforcement, and military police agencies.
"When I started this research, he was constantly on my mind. It was about closure," Powell said. "It's an honor to tell his story and ensure he is properly remembered. Collin's parents have been included in the process and we all feel Collin would be proud of the effort we put in to ensure this hero found his place amongst other heroes."
"Officer Powell's diligent and time-consuming work on this case has been heartwarming." Nicole Fournier said. "Knowing after all these years that my father will finally be honored and recognized has been a surreal experience. I'm grateful for Officer Powell and the Collin Rose Memorial Foundation for making things right and for giving my father his due respect."
Officer Larkins was among the names added to the Memorial in May 2020. Included in the Memorial Fund's list are the names of officers who were killed in the line of duty in 2019 and officers like Larkins who were killed in prior years but had been forgotten until researchers confirmed their sacrifice and record of law enforcement service.
Their names were formally dedicated at the 32nd annual candlelight vigil on May 13. The event was held virtually due to the Covid-19 pandemic instead of on the National Mall in Washington, D.C. This marked the first time the event wasn't held. Each year an estimated 30,000 people assemble for the annual Candlelight Vigil, a signature event of National Police Week when the names of these fallen officers are formally dedicated. Thousands more watch the Vigil online.