REQUEST FOR CANINE SAFETY EQUIPMENT
WE HAVE CONCLUDED OUR GRANTS FOR 2022. PLEASE CHECK BACK IN 2023
The late Wayne State University Police Officer Collin Rose was passionate about working dogs and canine safety. He spearheaded the department's bullet proof vest campaign prior to his death. We take great comfort knowing the two recalled police canines who responded to the crime scene the night of Nov. 22, 2016 were vested and protected because of his efforts. Accordingly we now work to support working police K-9 teams by providing them with specialized equipment upon request.
The Officer Collin Rose Memorial Foundation has donated ballistic and stab protection vests, Buddy Bags and narcan kits to law enforcement K-9s around the country. We have also issued other important equipment to assist K-9 teams with training and day to day operations.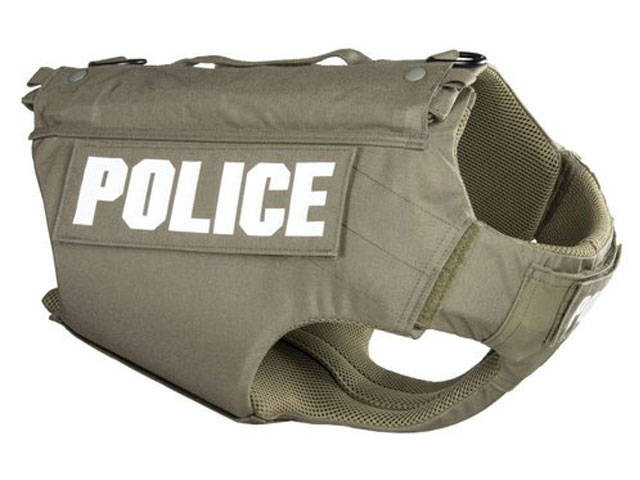 PROTECTIVE VESTS
Armor Express Agile Canine Vest or ACV is the most advanced K-9 carrier soft armor solution on the market. Armor options in ballistic and stab protection.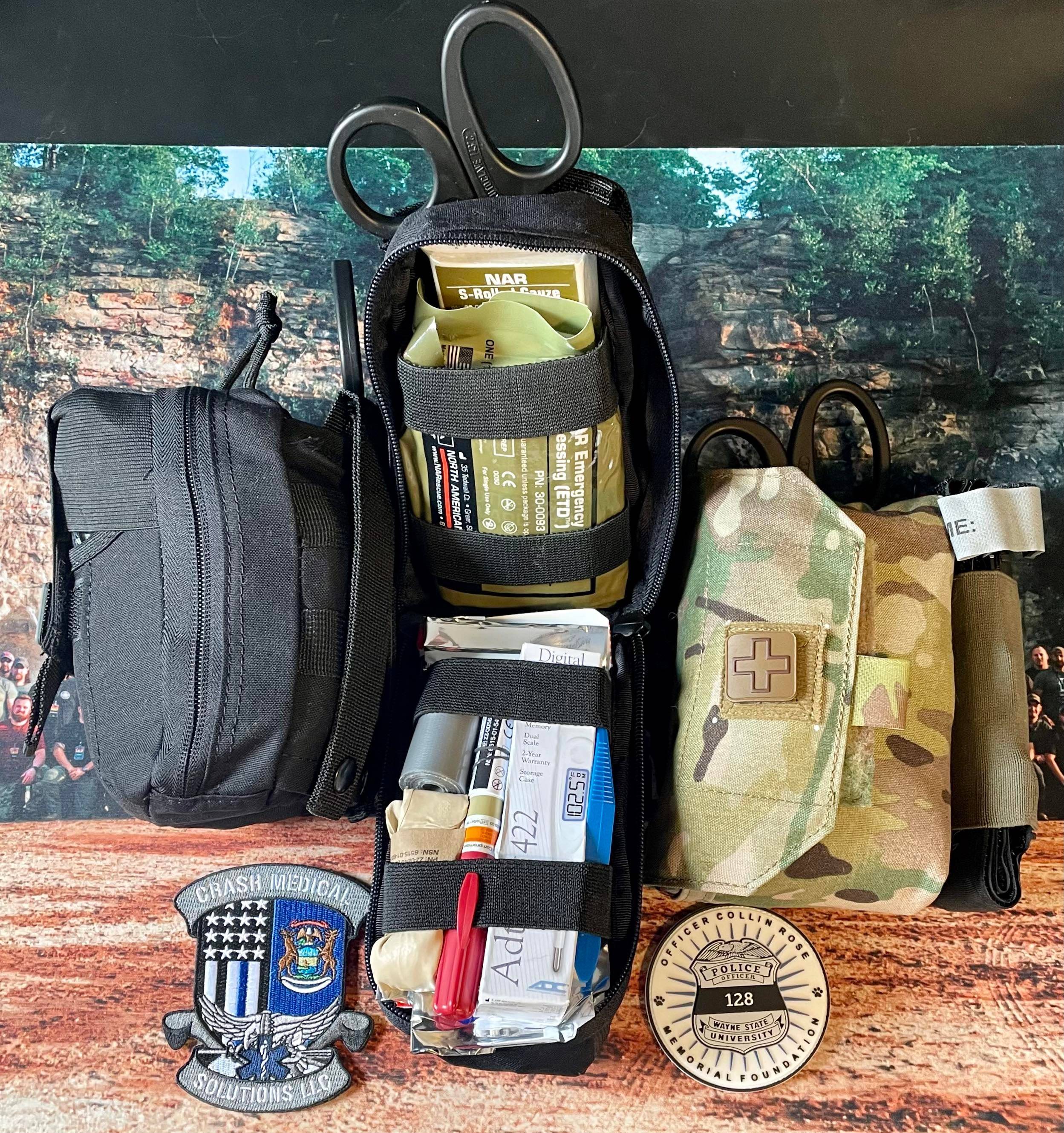 K-9 Handler Mini First Aid Kit
As with humans, time and having first aid supplies on hand are critical to saving lives. The K-9 Handler Mini First Aid Kit is a necessity for any working K-9 team.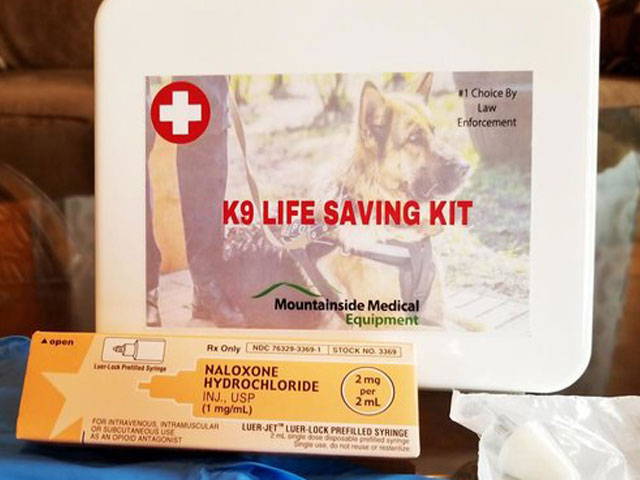 NALOXONE OVERDOSE REVERSAL KIT
K-9 Naloxone kit to treat and revive canine overdoses. Police dogs used to detect narcotics have rarely had issues with ingesting illegal substances
The working dog team must be certified together and belong to a law enforcement, fire or search & rescue unit within the United States of America.
The team must agree to meet with their veterinarian once they receive the requested equipment, in order to ensure proper knowledge and its proper use.
The team agrees to acknowledge receipt of donated equipment by sending a picture of their K-9 with the requested equipment suitable for publication.
The team agrees to announce the donation via a post on its social media platform and offer a press release about the donation to local news media sources.
For shipping purposes, we will need the address to the department or the handler's residency. We cannot ship to a Post Office Box.
WE HAVE CONCLUDED OUR GRANTS FOR 2022. PLEASE CHECK BACK IN 2023